The solution
Daxium-Air is a customizable mobile application for businesses, which presents as forms with a multitude of field types.
This mobile solution allows any company to build a set of mobile applications, compatible with smartphones and tablets, fully configurable, and adapted to their business.
3 essential steps
In order to be able to use the application, the prerequisites are :
Have an internet connection
Have a Gmail account configured to access the Play Store catalog
Valid mobile user access
Download Daxium-Air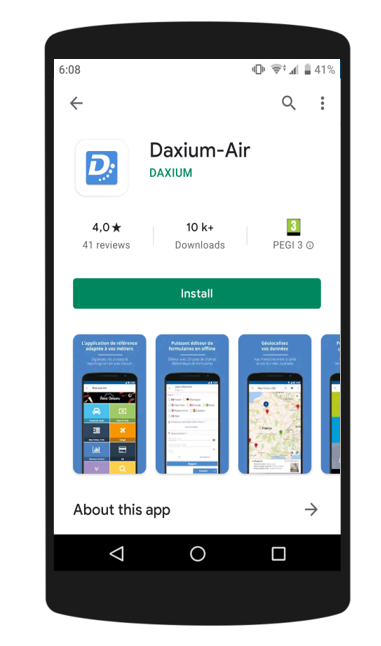 Start Daxium-Air

Identification
Log In : Enter your e-mail username and password provided by your administrator.
Try a Demo : If you don't have an account and want to explore the app.
Following your connection, you can enter a local 4-digit password on your mobile.
This option allows you to secure different user accounts already connected on the same mobile.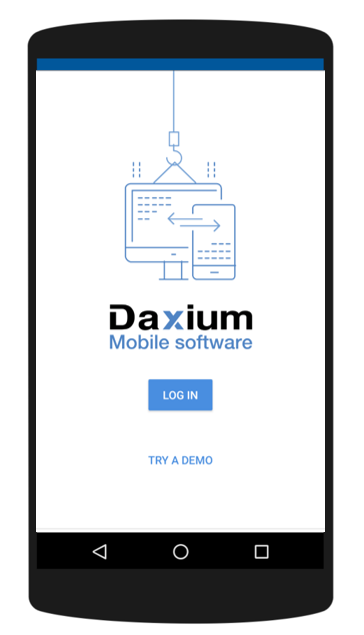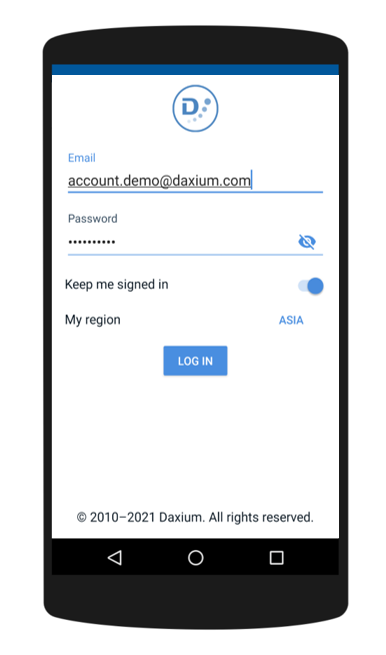 Synchronization
A synchronization is started automatically in order to retrieve the account data.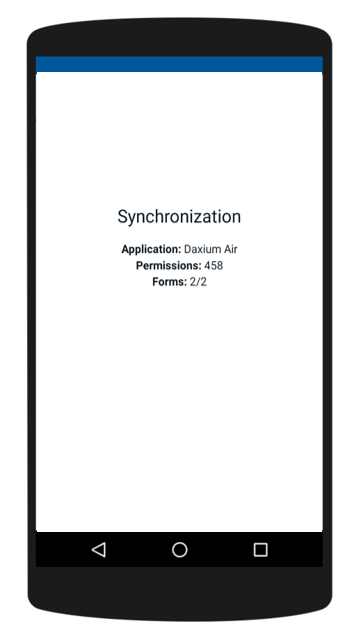 Navigate in Daxium-Air
This is the default home screen provided by the Daxium application.
This interface can be personalized by your Administrator.
List of application menus
Submission creation
List of submissions created on the mobile
Tasks present on the mobile

New Submission
Here is a list of example forms for creating related submissions.
It is possible to perform a quick search using a text filter.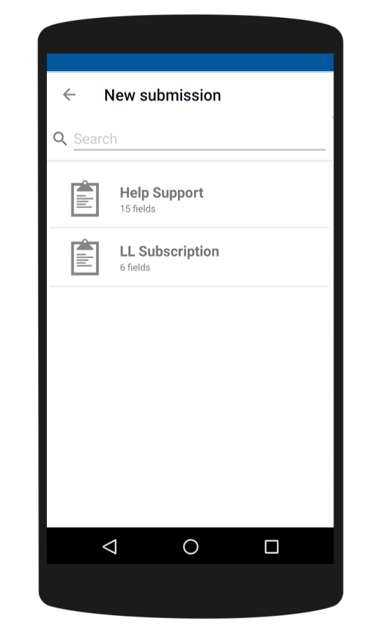 Here is an example of a form to be completed in order to create a submission.
The following form presents mandatory fields.
It is therefore necessary to complete all the fields marked with an *, in order to be able to complete the creation of the form.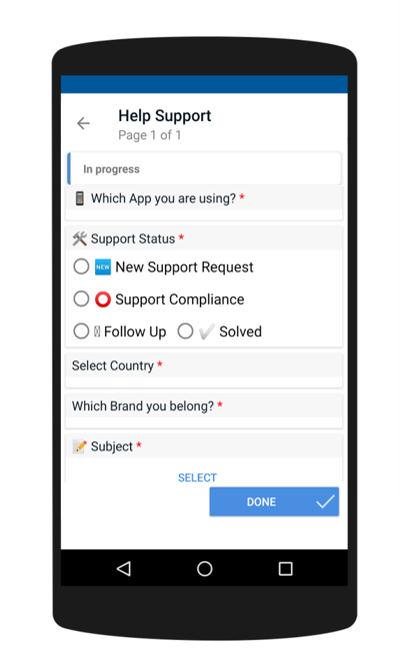 My files
Local mobile or server search via the advanced search on the submissions.
Different views are available :
Action menu in My Submissions :

Filter : Allows a common filter to be applied to a form report and form type.
Upload : Relaunch the sending of forms.
Select : Allows you to select several submissions.
Import Json : to import submission already completed under .Json format.