In Daxium-Air, it is possible to proceed to exports and imports of forms.
This allows to duplicate forms already existing in your VM.
Export a form
To proceed, you have to position on the form to be exported.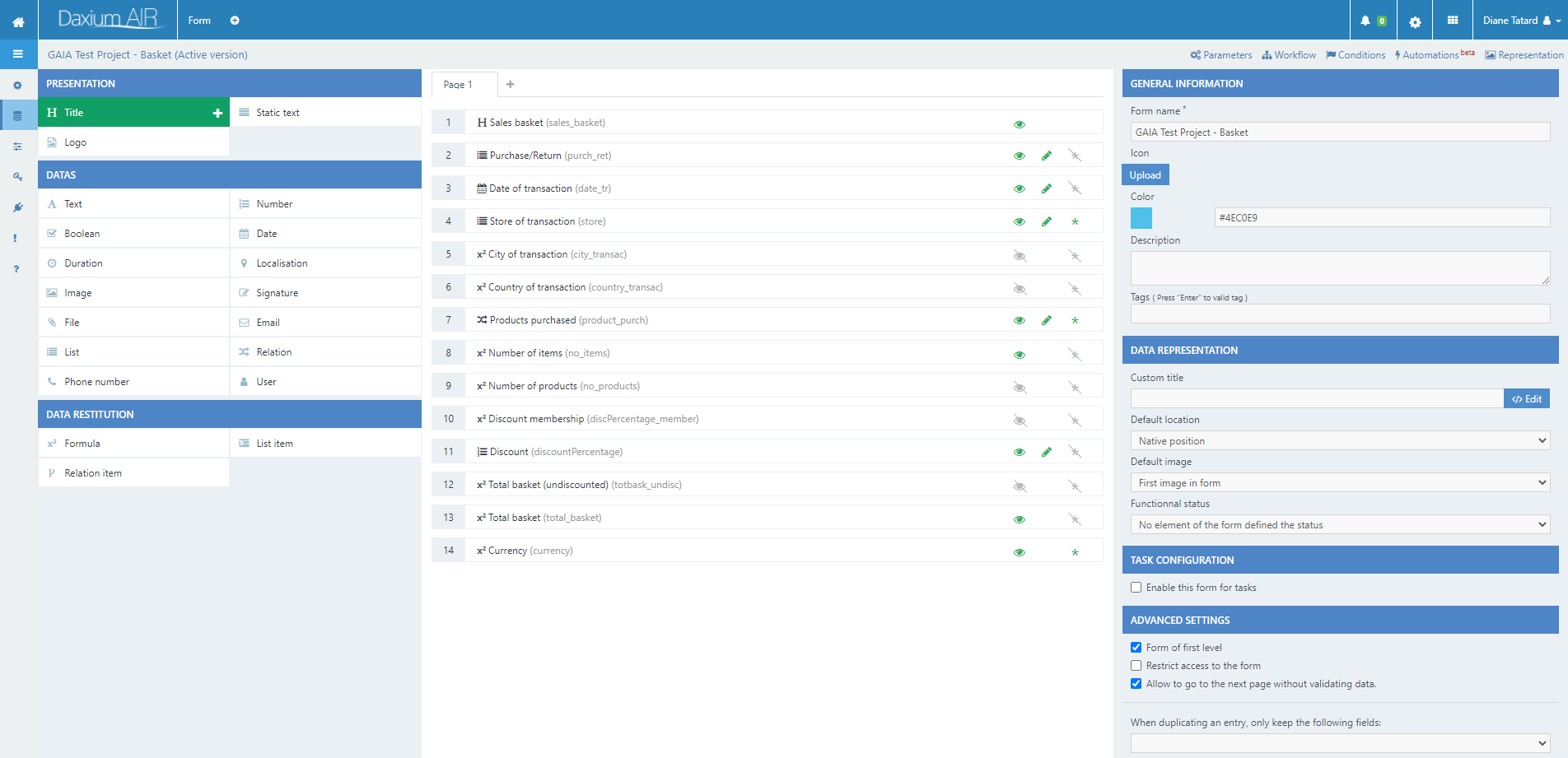 On the right side menu, various options can be selected. Slide to the bottom in order to see the "ADVANCED ACTIONS" section.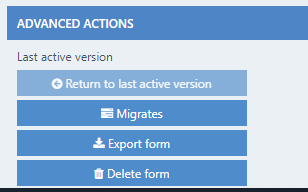 In this menu, you can select "Export form". This action will download the form under "JSON" format.

You can then access it from the "Downloads" folder on your desktop (or any other folder is you selected one specifically).

Import a form
After the download, you will be able to import the form. To proceed, go to the form builder view, where you find the list of all existing forms on the VM.

From this page, some buttons appear on the top right corner :
Click on the "Import" button. The following windows appears :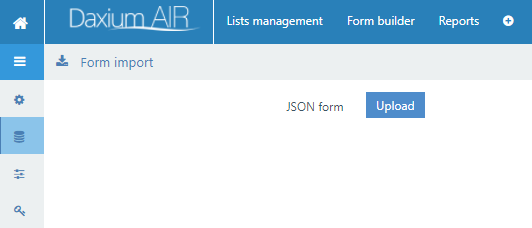 Click on "Upload", and either click "Send a file" to select or drag-and-drop the JSON file previously downloaded.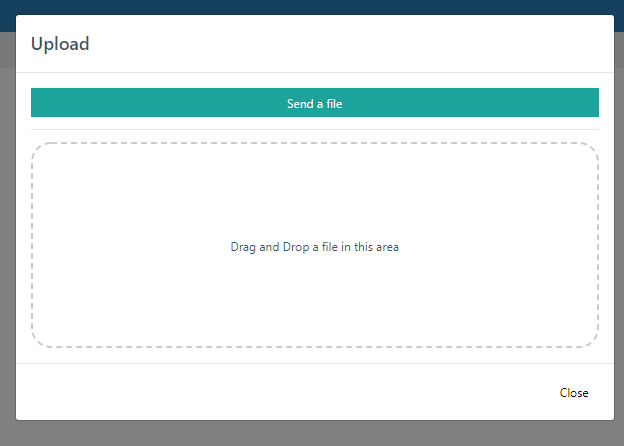 Once the file has been selected either way, click on "Save" to validate.

A window will pop-up to confirm the validation. After this, the main window will display the name of the selected JSON file (1).
Click on "Run import" in the top right corner (2)

As the form already exists under the same name in the VM, a caution sign will appear to ask you to modify it. This will also notify you in case you have lists in the imported form.

The two options for the lists are :
Reuse existing list : you use the original list that is already in the system and used by other forms, no modification is applied to it.
Rename list : you create an empty list, which you will have to complete later in the lists menu.
After proceeding with the modifications, click again on "Run import". If everything has been fixed correctly, it should direct you on the form page directly. However, it is not active yet as the button

is visible in the top right corner.
Before clicking on it to do so, we advise you to modify the lists which have been renamed (hence created) as they are empty. See the article about personalized lists creation here : https://doc.daxium-air.com/hc/fr/articles/360000777454-Cr%C3%A9er-une-liste-personnalis%C3%A9e
After this last modification, you can activate the form.
Specific rules for form imports
When importing a form, some elements cannot be recovered. They must be modified before you activate the new form.
Here is the list of these elements :
Operator "is in user group" in a condition-linked "user" field
Limitation of "user" fields to groups
Lists that are created or already existing
Reports
Automatisms
Broadcasts