It is possible to configure forms in a way to arrange the fields on different pages.
🖥️ Set up
To set up the pagination, you simply have to add tabs in the form builder. To do so, you need to click on the "+" in the tabs bar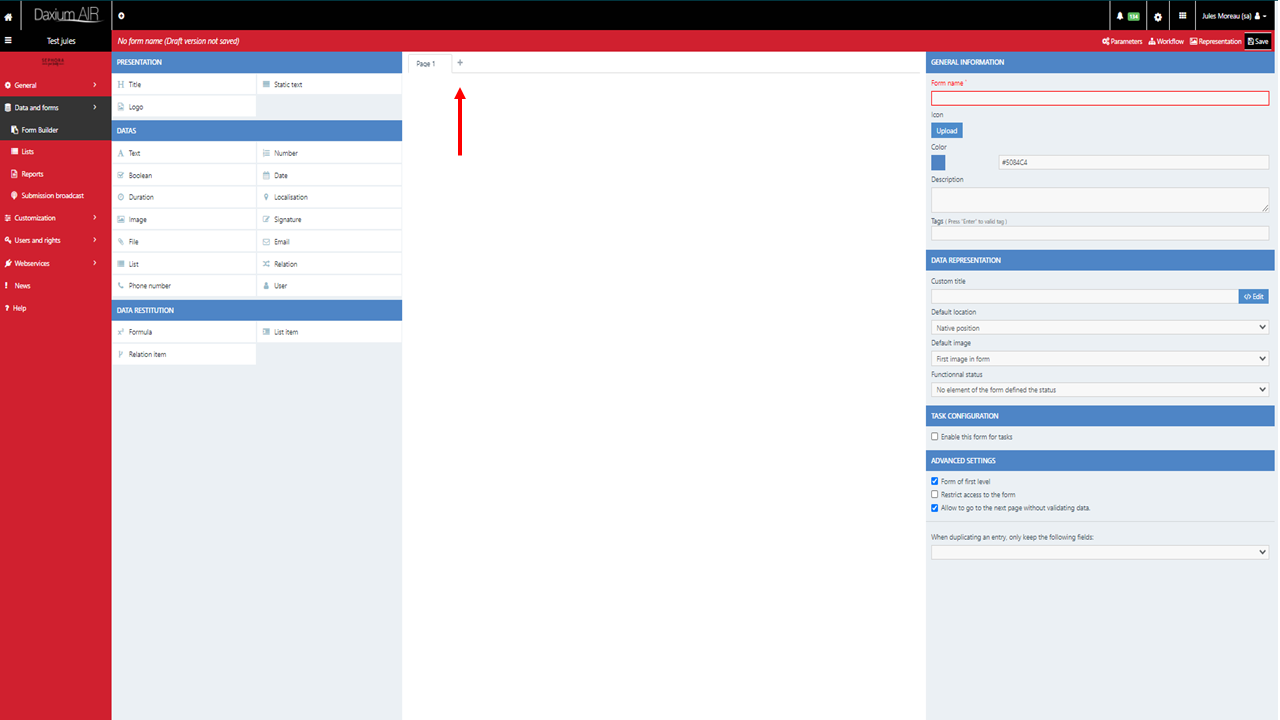 You will then have to drag & drop the fields in the correct tabs. You can change the name of a page by clicking on the corresponding tab.
✅ Validation options
In the advanced parameters of the form, there is an option allowing you to define si going to the next page is possible without validating the data of the pages. If this option is unticked, then each required field will have to be filled, emails & phone numbers have to be in the correct format, etc... in order to be able to go to the next page.
What about page-breaks?
If you are using Daxium-Air since before March 2020, you might have used the "page-break" field which disappeared since we the new pagination system.
You can automatically migrate to the new system by clicking on the "+" of the tabs bar. This will create the pages as per what was previously done with page breaks, and will name the pages in an incremental way (Page 1, Page 2, ...). You can change the names of the pages once the migration is done.
💡 Things to know
Pages' names are limited to 50 characters. However, it might not display entirely if too long. We advise you not to exceed 20 characters. The number of pages is limited to 25.
The pagination system works on our Web, iOS, and Android (new app only) platforms. On the old Android app, it is not compatible.
The validation of data per page is to be configured at the form level, and not page by page (which is different compared to the old "page-break" system.